2022 Yellow Ribbon Campaign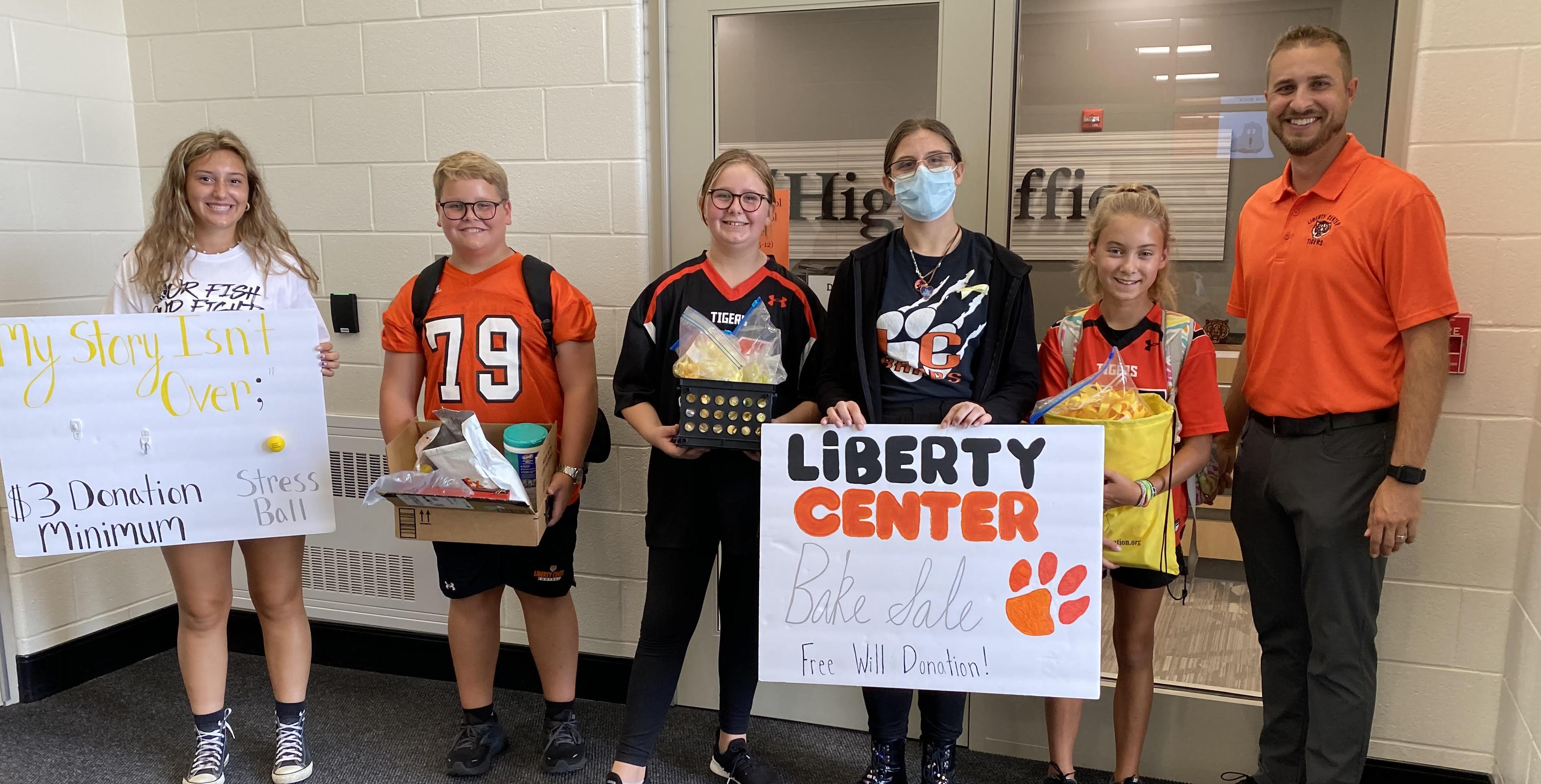 ---
The guidance department at Liberty Center Local Schools would like to express profound gratitude for all who helped in ways large and small to make the 2022 Yellow Ribbon campaign a success.
The community donated more baked goods than ever before to the annual Bake Sale Duel. Together with this year's opponent, Archbold, more than $8,500 were raised for the Four County Area Suicide Prevention Coalition during the varsity football game on September 16th. Of that, $4,214 was donated by Liberty Center fans by the time the game clock ran out. This year, our law enforcement partners at Fulton and Henry County Sheriff Departments provided additional manpower, ideas, and even a viral video promoting the Bake Sale Duel. Remarkably, a number of donors reached out even after the bake sale to contribute to the cause of suicide prevention. Additional donations will be accepted via the high school guidance office through Monday, October 3rd.
In addition to several private donors, a number of local businesses contributed very generously to the Yellow Ribbon Suicide Prevention Campaign, in alphabetical order they are:
*DeCant Construction
*Holgate Metal Fab
*Marigold Market
*Swanton Welding
*Three Cord LLC
The real winner, however, is the cause of suicide prevention in Northwest Ohio, and right here in Liberty Center. After a presentation by the Suicide Prevention Coalition Staff, students in grades 6 through 12 were asked to complete a digital survey about how they were feeling. That helped the school counseling team quickly find and follow up with students in need, and ultimately help connect hurting kids and their families to community resources. Once again, the Liberty Center school guidance counseling team is deeply grateful for every cookie, dollar, and gesture offered to the cause of keeping our children safe.